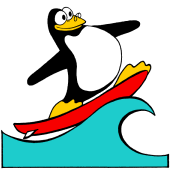 Research Projects
Here you will find my current and past research projects.
Ongoing projects:
Mobile authentication. Mobile solutions aimed at replacing our current ways of password-based authentication with the interplay of mobile, wearable devices, the Internet of Things, as well as our behaviour.
AR/VR: Projects around Oculus Rift and Google Cardboard-like projection technology and related apps.
inferato: Complex Search, Exploratory Search, Search-Logger, SearchTrails, and more on graph-enhanced search.
Mobile Desktop: Tips and tricks around your notebook and mobile portable Desktop environments in linux.
F2F Computing: Simple tools for a spontaneous, secure and private data, communications, and computational resource exchange
Inactive projects
Be aware, they could be activated at any time again.