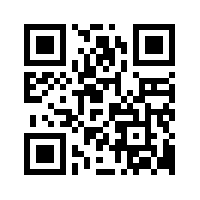 My current contact information
Address | Phone numbers | E-mail | Key | CV | IM/Social Networks
Click here to get my contact card (enter as username and password both the first 4 letters of this site).
Work-Address
P.O. Box 3141
Gillette,WY
82717
United States
Phone numbers
US cell (also works when I am abroad): 678-856-6638 (678-ULNO-NET). This is also my WhatsApp and Telegram contact

German landline (sipgate): +49 2402 9791070 (can be called in general, a message will be forwarded as email to me, should I not be online)
(If you call the US numbers from abroad don't forget to dial 001, +1, or the respective US dial code first.)
E-mail
For my e-mail just add .net to the end of the email address ulno@ulno or remove from the email address zulno@ulnoy.next z, y, and x.
If you do not trust email as a communication medium and want to contact me securely as well as privately, please send me a message with the program bitmessage to BM-NBtj5VF1i1QvF8D7JKXpKo59S46U4qsZ.
Key
You can download my public GnuPG-keys here: